Automobiles
Unsatisfied Owner of Hi-Speed Infinity 150 – Review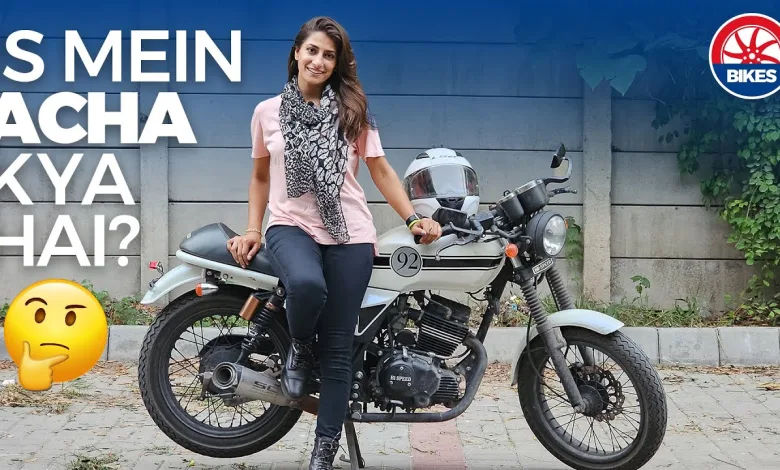 Today's owner review features the Hi-Speed Infinity 150. Join us in inquiring from Fatima, the owner, about her bike. Fatima is one of those few women in Pakistan who are transporting on a bike independently, and we respect her for that. Without further ado, let's dive straight into the owner's review.
Purchase Decision
Firstly, the owner wanted a powerful 150 cc bike in contrast to the market's demand for 70 cc bikes. Secondly, it is a cruising bike with a low profile and bold style that appeals to Fatima. She started riding bikes at her university and slowly moved to buy her bike.
Design Aesthetics
Infinity 150, in a color combination of black and pearl white, elevates the bike's beauty and portrays a racer profile for its rider. The bike has an old-school, aggressively bold look that appeals to gasoline bike enthusiasts. The Infinity 150 has three analog meters for speed, fuel gauge, and rpm. Other features on the steering handle include indicators, headlights, and high-beam switches.
Brakes and Tires
Front disk brakes and rear drum brakes work well in dry weather. However, on a rainy day, the brakes are not friendly. The tire texture is to blame here, which needs to be improved in proper traction control for the bike in slippery conditions. This led to multiple falling incidents for the owner. However, the tires perform well in dry conditions thanks to a fat profile.
Issues
"Due to low handlebars, the shoulder posture for long rides becomes very uncomfortable," shared the owner. The suspension is poor as it does not absorb shocks properly, sometimes causing severe back pain.
Engine
Currently, the owner plans to get her bike tuned and checked by the company as it does not provide a pick suitable for a 150 cc bike.
Price
The owner bought this Hi-Speed Infinity 150 for Rs. 250,000.
Although initially content with her purchase, Fatima must be more satisfied with the lack of comfort and other issues mentioned above. She plans on replacing the bike with a YBR or a Benelli.
Watch Video