Sports
The Ashes 2021-22 – James Anderson sets sights on Steven Smith as road to the Ashes begins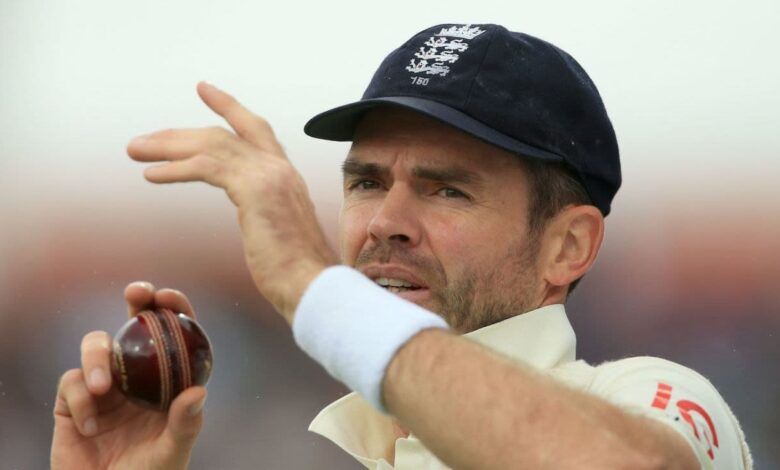 After the cut-and-thrust of his duel with Virat Kohli in this summer's India series, James Anderson says that he is setting his sights on the main man in Australia's line-up, Steven Smith, as he prepares to embark on his ninth Ashes campaign and his fifth tour Down Under.
Smith proved to be England's nemesis in each of the last two Ashes campaigns – the 4-0 victory in Australia in 2017-18, when he amassed 687 runs at 137.40, and the 2-2 defence of the urn in England in 2019, when he exceeded even that tally with 774 at 110.57, including twin hundreds in their opening Test victory at Edgbaston.
Anderson, however, has unfinished business in the Ashes, having limped out of the 2019 series after bowling only four overs in that same Edgbaston Test. But after relishing the renewal of his rivalry with Kohli last summer – a man whom he had not dismissed for seven years prior to his first-ball wicket at Trent Bridge in August – he's confident of carrying the fight to Smith when their paths cross again at the Gabba on December 8.
"As a bowler you always look at the best player, and for me over the last three, four or five years, Steve Smith's been Australia's best player," Anderson told Fox Cricket's Road to the Ashes podcast. "He's been the one they rely on for their volume of runs, obviously supported by guys around him like [David] Warner and [Marnus] Labuschagne recently. But he's been their go-to in the last few years, so he'll be the one that we will be keen to get out early."
Even at the age of 39, and more than a decade on from his starring role in England's last Ashes victory in Australia, in 2010-11, Anderson remains the leader of England's Test attack – and all the more central to their hopes of success now that England have had to veer away from their original plan of hitting Australia with pace, with the injured Jofra Archer and Ben Stokes to the fore, and revert instead to a more forensic approach from their seam attack.
"We've got to start well. The Gabba in particular is huge for us," Anderson said of the series opener in Brisbane on December 8. "If we can get one-up on a few batters early, then that can have a real snowball effect throughout the series.
"Bowling in Australia is not necessarily more difficult, it's just different," he said. "In England the Dukes swings more often than not, and with the wickets we play on, you can get some seam movement as well. But you're not going to get much swing with a Kookaburra, so it's just about trying to hit good areas. You've just got to be relentless, and so accurate. And that's where people do struggle."
Since the last Ashes tour, in which he topped England's averages with 17 wickets at 27.82, Anderson has amassed a further 109 at 22.88 in 32 Tests – 15 of which came at 24.66 against India this summer, including a first-innings five-for at Lord's and figures of 6 for 3 in eight overs as India were bowled out for 78 on the first day at Headingley. However, Anderson claimed, it was his one-on-one battle with Kohli that gave him the most pleasure.
"This summer was probably my favourite contest with Virat," Anderson said, after dismissing India's captain twice at a total cost of 64 runs in the course of the four completed Tests. "We've had a few good battles over the years, both in England and India, but this year was certainly my favourite.
"I got him out a few times but also he got some runs as well, and we had a battle on the field where there was definitely a mutual respect there. It was in a really nice manner, if that makes sense. Obviously we were going at each other, but it was in a in a well-spirited way. So I really enjoyed that."
Anderson is arguably bowling with more skill and control now than at any previous stage of a career that has already spanned 18 years, 166 Tests and 632 wickets. But while he puts his longevity down to a combination of a lithe body, a strong fitness ethic and an undying passion for the game, he goes into the Ashes with a degree of realism about the toll that the run of five Tests in six weeks is likely to take on his body.
"I will do exactly what I did in our summer," he said. "Hopefully I'll be playing all five, but I'd be happy with three or four.
"You manage it as you go through the series," he added. "If any of the bowlers' workload spikes – if we do a 50-55 overs in a Test match – you've got to look at the next one, and if it's sensible to play because they come so thick and fast.
"We've got decent squad of bowlers, so we can rotate a little bit, as we have been for the last 18 months to two years. The likelihood of playing all five at my age, to be honest at any age in Australia, [is slim]. It does take a lot out of you, especially in the heat in some of the venues. So we just have to wait and see."
Either way, he's one of the England players with few qualms about taking part in the series, as the tour awaits its final rubber-stamping after weeks of negotiations over the quarantine conditions that the tourists and their families can expect to face.
"It's been a long few weeks of discussions, but it's great that we're all getting on the plane and can't wait to get going now," Anderson said.
"My family won't be coming out there," he added. "I've got two kids at school, so any sort of quarantine just means that they can't get the time to come over. But for those guys with younger families, and particularly those guys who play all formats, it's a long time away from home.
"We've spent two years, pretty much, in bubbles and not seeing families, so to have another three months away from them, especially over Christmas and New Year, would have been tough."
There's been a fair bit of reaction to England's stance ahead of the tour, from the likes of Sir Ian Botham on the home front and the Australian media Down Under. But Anderson has seen it all before, right from his very first England tour in 2002-03, and has plenty of advice for the less experienced members of the tour party.
"As with any Ashes series there's always a lot of noise around it," he said. "We've already seen that a little bit. There can be distractions from outside of the actual cricket, but what we do on the field, that's where it matters. That's where the series is going to be won and lost.
"So it's about trying to get ourselves in the best possible mental space, and skills-wise getting ourselves in the best place, on December 8 at the Gabba, and improve on what we've done over our summer."
Andrew Miller is UK editor of ESPNcricinfo. @miller_cricket