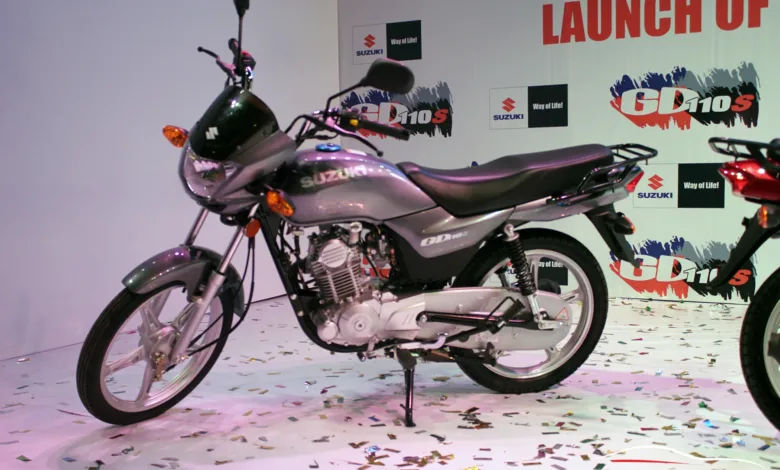 Pak Suzuki Motor Company (PSMC) has been facing some major operational issues lately, thanks to import restrictions, which have forced the company to shut down its bike assembly plant this month. According to an official notice submitted to the Pakistan Stock Exchange (PSX), the company's inventory shortage has forced them to take this drastic step. The shutdown will begin on March 20 and last until March 31.
A report from the Pakistan Automotive Manufacturers' Association (PAMA) revealed that Suzuki sold less than 2,000 bikes in February 2023. This marks a 10% decrease in monthly sales compared to January, a trend that has continued for some time now. One of the primary reasons behind this decline is the recent price hikes. For instance, Suzuki's cheapest commuter bike, the GD110 S, now costs Rs. 293,000. The GS150 comes in second, costing Rs. 318,000, followed by the GSX125, which costs Rs. 422,000. The most expensive bike in Suzuki's lineup is the GR150, which is priced at a staggering Rs. 455,000.
Unfortunately, the two-wheeler industry is struggling in Pakistan, primarily due to intermittent production hiccups caused by import restrictions. But the low sales figures can also be attributed to the astronomical rise in prices, which have taken a toll on demand. This has led to the shutting down of the Suzuki bike assembly plant. It remains to be seen how long the situation will last, but one thing is for sure, the current state of affairs is having a significant impact on the industry as a whole.