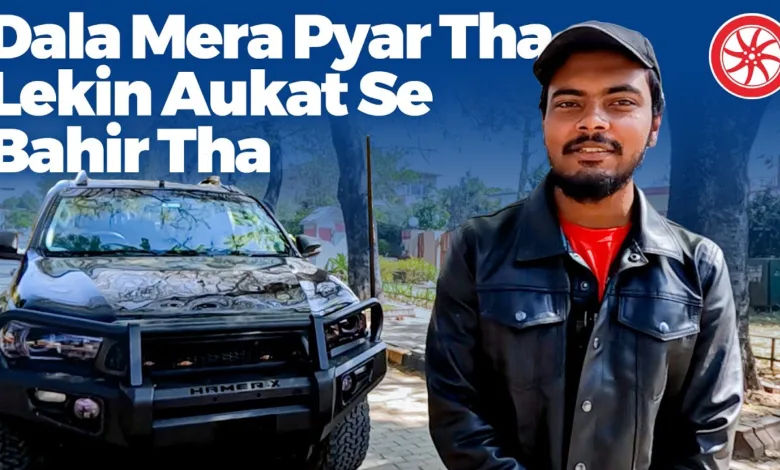 Today we're here with another owner review of Star Anonymous' 2018 Toyota Revo. In this review, Mubeen discusses his experience with Revo and his journey to buy his dream car. The Revo debuted in 2016 in a 3.0-liter variant, after which it was updated with a 1GD 2.8-liter engine which this particular car has. It produces around 175 hp and 420 nm of torque, which was later on pumped up to 201 hp and 500 nm of torque in 2021. This engine is configured with a 6-speed automatic transmission and a four-wheel drive system.
Purchase Decision
Mubeen bought his first car three years back, a Honda City; since then, a black Revo was always on his bucket list. He said it was his dream truck, but he couldn't afford it initially. Recently, when he wanted to upgrade his vehicle, he saw this 2018 Revo and bought it without considering any other options.
Modifications
Mubeen had decided to modify this Revo even before buying it. Some of these upgrades include an armoured Hamer front and back bumper, black 19-inch alloy rims, all terrain tyres, and dechromed exterior trims, which make this truck very aggressive. As per the owner, he just wanted to give this car a meaner look, and no interior or engine modifications have been done.
Fuel Average
The 1GD engine is known to be very efficient in terms of fuel efficiency and according to the owner, he easily gets 12 to 13 km/l within city on normal driving. It increases slightly on the highway if driven at 120 km/h.
Maintenance
The owner initially took all his cars to the authorised dealership but over time, he thinks that they charge exuberantly high prices for periodic maintenance. Hence the owner takes it to a local workshop where he has had no issues. The average maintenance cost lands on about 5 to 6,000 rupees on every 3,000 kilometers, which is not bad at all.
Watch Video