Entertainment
Saleem would never watch a drama like 'Kaisi Teri Khudgarzi'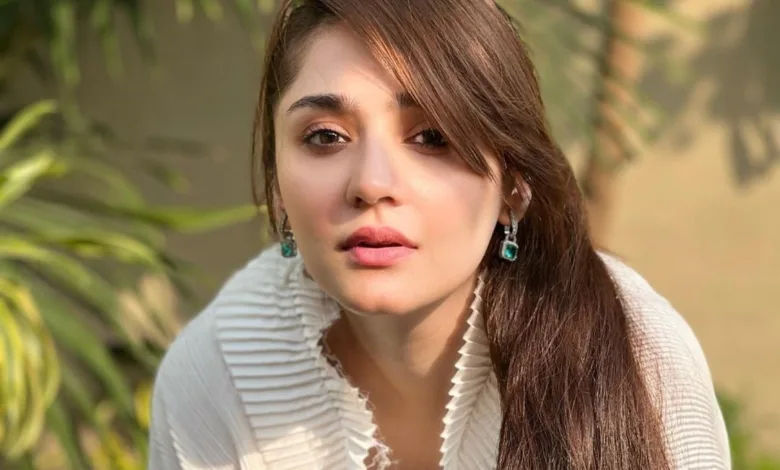 Durefishan Saleem, who was last seen in the chartbuster Kaisi Teri Khudgarzi, spoke about how she would never watch or even work in a "toxic" show like that again. However, she credits the Ahmed Bhatti directorial for finally bringing her fame that lets her be picky with her scripts.
In a conversation with BBC Asian Network, Saleem blamed the audiences for giving views to shows that enable toxic behaviour and not letting progressive and feminist-driven narratives be a hit. But if she would never watch something like Kaisi Teri Khudgarzi herself, why would she choose a project like this? The actor said that the project not only opened many doors for her professionally but it also shows a narrative that our society is obsessed with – a boy saving a girl.
 
"I would never watch a genre like this or would even like to work in something like this again but I belong to a kind of society where people really like women being saved from any toxic area around her," she said.  Interrupting her thought, the host questioned that such dramas end up becoming toxic; an enabler, for the viewers and the society itself then.
To which, Saleem nodded and said, "Yes, but that's because our audience is just focused on (the narrative) that a girl needs to be saved by a boy. It doesn't matter how that boy saves you or who he is, it's more about how we raise women in our culture. We just tell them that your brother, your father, your husband is supposed to be around you."
Saleem's character Mehak in Kaisi Teri Khudgarzi is a scared, helpless victim who ends up falling in love with her abductor. "When I was reading the script, perhaps Duresfishan would never have acted the way Mehak did but someone who is like Mehak would have. Because Mehak is a Pakistani girl who has no experience of boys, who was never told that you are good yourself."
The host then named dramas like the Mawra Hocane-starrer Sabaat and Sajal Aly's Yakeen Ka Safar where there's a man supporting a woman but she's independent on her own as well and asked Saleem if she's getting those kinds of "progressive" scripts where the woman has her own mind, to begin with.
"Now I am getting those scripts after doing Kaisi Teri Khudgarzi. It made producers and me more feasible to the choices that I would say yes to. Today if I get 10 scripts and I am not liking 10 of them, I would get five more because they would be like 'Oh, we want her on board," she said while questioning whether such female-centric dramas bring in numbers as well as the "toxic" dramas do."
"But are these the types of dramas that commercially do well? We hope so because it's all a chain of producers getting their money back. If you're not getting them the views, no matter how progressive, feminist-driven drama it might be, they won't be able to make another one again," she concluded. 
Kaisi Teri Khudgarzi, written by Radain Shah, also stars Danish Taimoor in the lead role alongside veterans Naumaan Ijaz and Atiqa Odho.