Sports
Pakistan forced to change plans for pre-World Cup team bonding trip due to Indian visas delay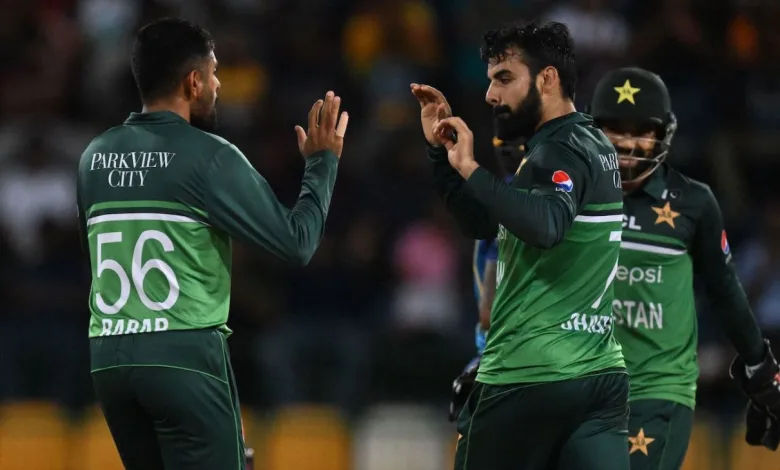 Pakistan's plans for a pre-World Cup team bonding trip to Dubai have been cancelled as the team was on Friday still awaiting visas to travel to India. The Pakistan squad were due to fly to the UAE early next week and stay for a couple of days before flying to Hyderabad, ahead of their first warm-up game against New Zealand on September 29th.
Instead, those plans have been shelved and Pakistan now plan to fly out of Lahore to Dubai early next Wednesday and fly to Hyderabad from there. Although one official said the situation was "alarming", there does appear to be general confidence that the visas will arrive in time for Pakistan to travel. The application for visas is understood to have been made over a week ago.
As of now, ESPNcricinfo understands, they are the only one of the nine sides traveling into India for the World Cup still awaiting visas. The delay does highlight the complex and tense political backdrop against which the team is traveling to India. Travel between the two countries for citizens on either side is extremely limited because obtaining visas is an arduous and often fruitless process.
Crossing the border for cricket has also become a rarity. Neither team has visited the other country for a bilateral series since Pakistan's trip to India for a white-ball series in 2012-13. That trip itself was an outlier, amid a steady, often sharp, deterioration in the relationship between the two countries since the Mumbai attacks in November 2008. Pakistan has toured India once in the last ten years, but that was for the T20 World Cup in March 2016.
Their participation in this World Cup has already been the subject of horse-trading involving this month's Asia Cup. Pakistan were the official hosts of that event but only hosted four matches, with India's team not given clearance to travel to Pakistan. As a result, the majority of the tournament was played in Sri Lanka in a hybrid model conceived by then PCB chief Najam Sethi. At one stage in negotiations earlier this year, the PCB floated the idea of a similar hybrid model for the World Cup whereby Pakistan would play their games outside of India, maybe in Bangladesh.
That idea, which also raised the question of whether India would travel to Pakistan for the Champions Trophy in February 2025, was never a serious proposition and in August the Pakistan government gave clearance to the team to travel to India.
The
schedule of this tournament was also rejigged
after Gujarat police reportedly informed the BCCI they couldn't provide adequate security for the India-Pakistan game in Ahmedabad on the original October 15 date, because that clashed with the first day of the Hindu religious festival Navaratri. That game was rescheduled to a day earlier, causing a change in the schedule of eight other matches.
Pakistan's first warm-up game, against New Zealand next Friday,
will also be played behind closed doors
in Hyderabad because police failed to provide assurances for adequate security. There are two major religious festivals around the date of that game.
Only one player from Pakistan's current squad has travelled to India for cricket before – Mohammad Nawaz, who was part of Pakistan's 2016 T20 World Cup squad.