Entertainment
Not nepotism, Bollywood has a racism issue: Nawazuddin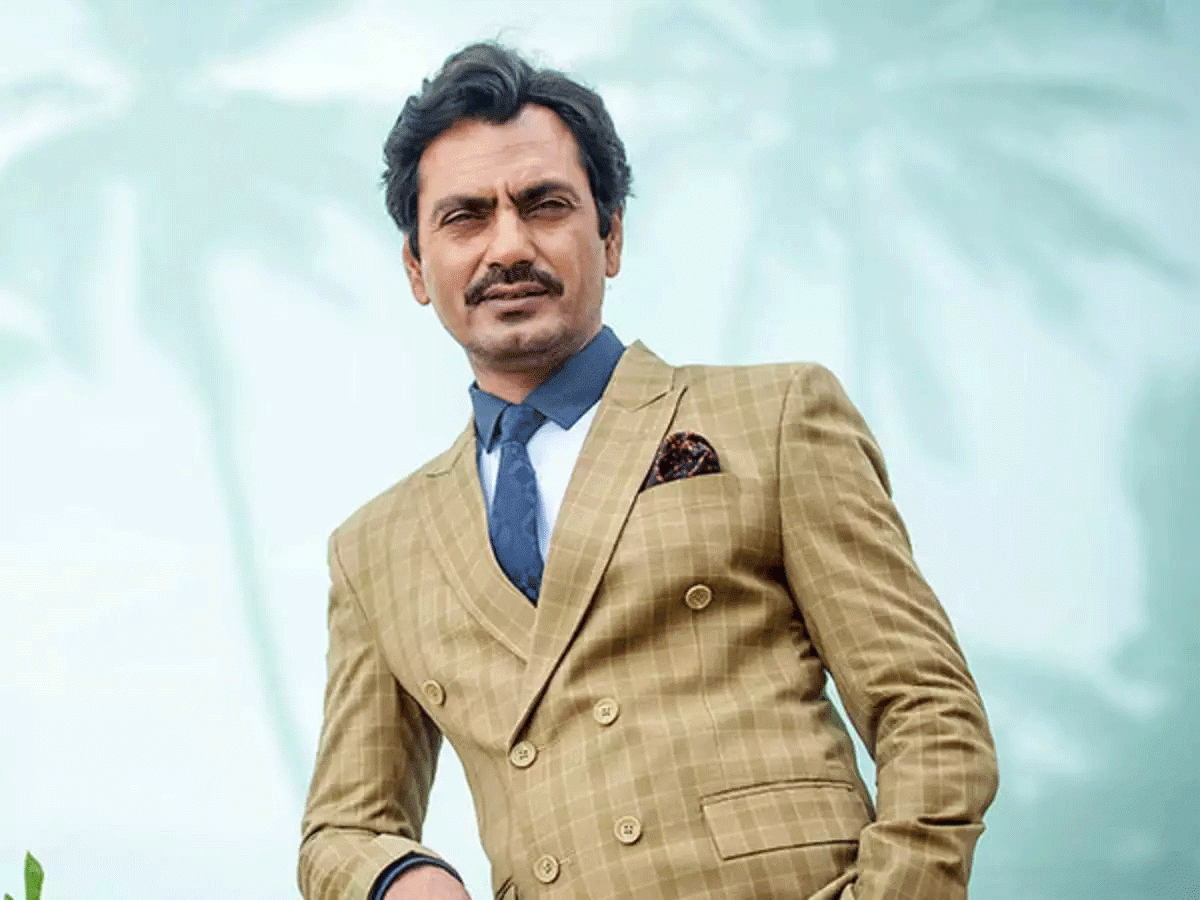 Nawazuddin Siddiqui, in a recent interview, spoke about the issues had initially faced in the industry. According to the actor, Bollywood has a major racism issue instead of the much-talked-about nepotism. Nawazuddin was speaking about his co-star in the film, Indira Tiwari, whom he hopes will get another lead role after Serious Men. That, he said, will be the real victory.
The Gangs of Wasseypur star told Bollywood Hungama, "Sudhir Mishra [Serious Men director] has immense knowledge about cinema, and his thought process is very practical. He cast her as the heroine, and I can guarantee you that there is so much racism in our industry, I will be very happy if she is cast as the lead again. Sudhir Mishra did it, but what about the head honchos in charge? More than nepotism, we have a racism problem."
He continued, "I fought against it for many years, and I hope that dark-skinned actresses are made heroines; it's very important. I'm not even talking about skin colour; there is a bias that exists in the industry which needs to end for better films to be made… I was rejected for many years only because I'm short and I look a certain way, although I can't complain now. But there are so many other great actors who fall prey to this kind of bias."
The actor further commented on the importance of OTT. Since the pandemic hit last year, India has made streaming giants such as HotStar, Netflix, Amazon Prime among others as its primary medium to share upcoming projects. Truth be told, the change in direction has worked remarkably for the sinking industry. However, Nawazuddin is now concerned about the future of OTT in Bollywood.
According to the actor, the same money-starved producers are gradually taking over the online medium as well. He said that these people have no clue about good content, and are selling the same formula repeatedly. Nawaz said that he hopes people such as these don't take control of the streaming industry.
The actor told the publication, "Frankly speaking, I feel they had a great start, no doubt, but the problems arise when established producers enter the fray. For them, it's a business. The way in which Netflix – and other OTTs – helped new directors and actors in India and gave them world recognition, I think it's important for this to continue. The shifting that is happening now is a little scary. These big producers can only think of business, they don't have any idea about art."
Asked why it scares him, Nawaz said, "Because they'll bring the same old formula that they've been repeating for decades. There's a hero and a heroine and a villain, both the hero and the heroine are good-looking and have zero stories. God forbid those people to enter this arena. That's my biggest problem; formula. We've been doing it for 30-40 years and still aren't bored of it. This is an example of our intelligence."
Have something to add to the story? Share it in the comments below.