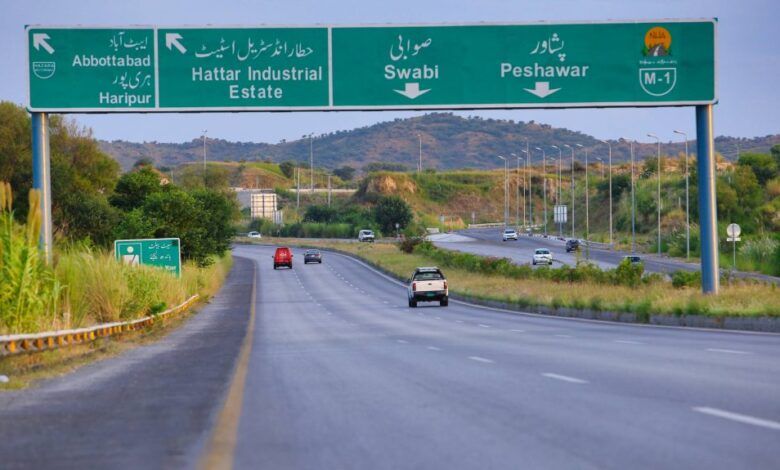 The Supreme Court (SC) of Pakistan has banned the entry of heavy bikes on motorways in the country. The top court overruled a four-year-old judgment of the high court, which allowed bike riders to ride on motorways.
In its judgment, SC remarked that the government authorities have rightfully limited the motorcyclists on these roads to ensure public safety. A three-member bench led by Justice Sardar Tariq Masood granted an appeal filed by the Inspector General of National Highways and Motorway Police (NHMP) and Ministry of Communication against and Islamabad High Court (IHC) four-year-old verdict. In its order, IHC directed a better standard operating procedure (SOP) for riding bikes on the highway.
In its nine-page verdict, the top court stated that motorway restriction levied on motorcycles under Section 45 of National Highway Safety Ordinance (NHSO) 2000 was legal and could not be interpreted as a violation of any fundamental right to life or liberty.
As per the SC verdict, the government may ban or limit the operation of motor vehicles or any designated type of motor vehicle in a specific area or on a specific route for the safety or convenience of the general public.
2018 Verdict on Heavy Bikes on Motorway
As per the verdict of IHC in 2018, bikers needed to fully abide by the conditions as written below:
No rider below the age of 30 years will be allowed to ride a motorbike on the Motorway.

Motorbike riding will be allowed during the light hours only.

Visible reflectors should be displayed at the back of a motorcycle.

The motorcycle will carry a single rider.

Only motorcycles above 600cc category engine displacement will be allowed on the motorway.

Motorbike should bear a valid number plate.

Rider must have a valid driving license.

Proper safety gear according to international standards.

The maximum speed limit will be 100 km/h.
What do you think about SC orders over heavy bikes on motorway? Please share your thoughts in the comments section.