Sports
No Jamaica in ICC's list of Caribbean venues for 2024 T20 World Cup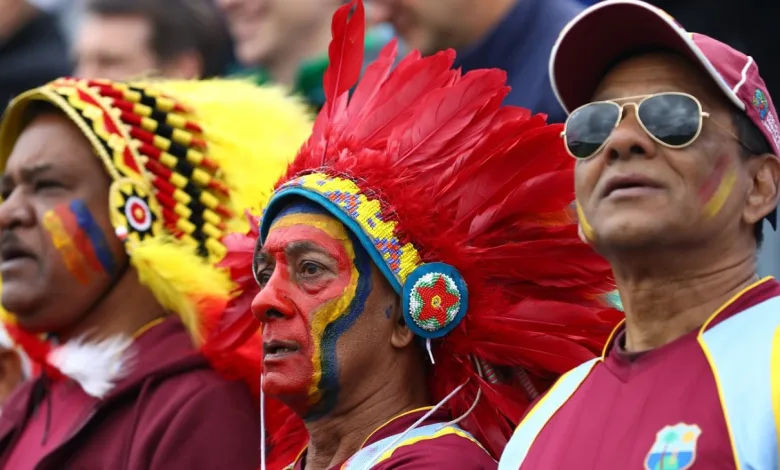 The ICC has named the seven countries in the Caribbean that will co-host the
2024 Men's T20 World Cup
, along with the USA, from June 4 to June 30.
Apart from New York, Texas and Florida
, the World Cup will travel to Antigua & Barbuda, Barbados, Dominica, Guyana, St. Lucia, St. Vincent and the Grenadines, and Trinidad & Tobago.
In all, the upcoming T20 World Cup will be held in eight countries, the most for any ICC event in history. However, the tournament will not be going to Jamaica, the most populated of the West Indian countries where cricket is popular.
"We're delighted to announce the seven Caribbean venues that will host the biggest ICC Men's T20 World Cup ever staged, with 20 teams competing for the trophy," ICC chief executive Geoff Allardice said in a statement. "They're all popular venues with players and fans alike that will provide a wonderful backdrop to the event."
The 2024 event will be the third time a men's World Cup will be held in the West Indies, and the first in 14 years. The region has previously hosted the 2007 ODI World Cup and the 2010 World T20.
"This is an exciting moment as we announce the venues approved to host the largest ICC Men's T20 World Cup in history, with 20 teams playing in 55 matches in June next year," Cricket West Indies CEO Johnny Grave said. "We are grateful to the host governments of the Caribbean for their overwhelming responses and enthusiasm for hosting what will be the most significant sporting event held in our region for a generation.
"We are confident that together we will deliver a world-class tournament showcasing the best this region has to offer with our unique culture and carnival atmosphere that will ensure there is a real celebration of the sport next June."
The 2024 T20 World Cup will be the first of
eight men's global events
in the ICC's new commercial cycle from 2024-31, which was finalised in 2021. The format will also be different to the last two editions, where the first round was followed by Super 12s.
This time, the 20 teams will be divided into four groups of five for the first round, with the top two teams from each group qualifying for the Super 8s. The Super 8 teams will be split into two groups of four, with the top two in each group reaching the semi-finals.
More to follow