Travel
Mayong- Myth Or Reality – Live Life & Travel More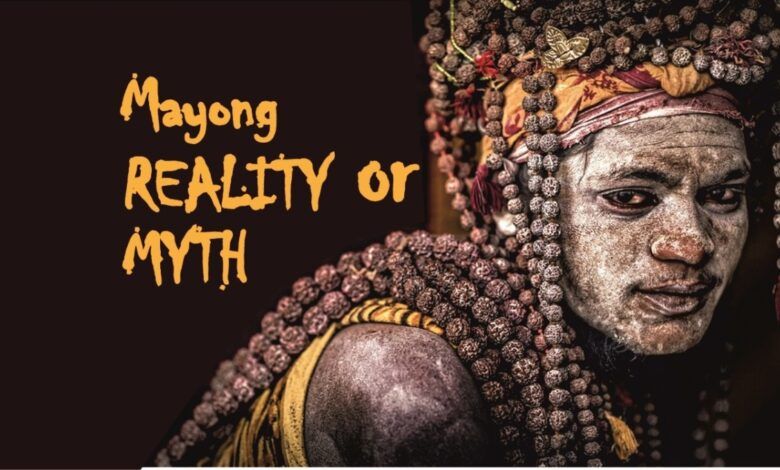 The land of black magic Mayong. It's located in Assam and around 40 KM away from Guwahati. Almost, mostly people of Guwahati is not aware of that place due to his black magic and lake of popularities. The teacher of Mayong higher secondary school discovers the Mayong history, archeologist, magics, and myths about Mayong. He is the one-man information in Mayong who know about this mysterious place. He has all documentaries related to the black magic of Mayong. Mayong words came from the Sanskrit language. it means illusion. In which Maa is for Mother Shakti and Ongo is for the part. The meaning itself gives a hint about the character of the village.
In the top of the mountain, there is "Yoni Kunda" which is in semi-circular in Shape. it was taken as a symbol of the goddess. This eight-armed Chakra is sculpted here. both this "Yoni Kunda" and the "Ashtabhuji chakra" are deeply connected to the study of "Tantra" and "Mantra". Another specialty of Yoni Kunda is that it is always full of water. In ancient time, tantric used to practice their craft in this sort of secret and difficult to reach places.
Below that kunda there is one tunnel which is next to impossible to reach over there. There was a path from the eastern side to it and that was also a place for Tantric practices. There is one place name of "Kasashila", named after a huge 'Kasa' (Turtle)- shaped stone on the hillock. This whole thing was covered by the Brahmaputra every year during Monsoons.
Kamakhya was the main center of Tantric studies, and the practitioners had spread out to areas like this along the Brahmaputra. Till now nobody from the archaeology department has visited Mayong. Several people have written articles on various newspapers and magazines and also inform verbally about this mysterious place but they haven't seen anyone visiting here.
The king of Mayong Tarani Kantha Singha is the 40th kind of Mayong. By profession, he is a professor. As per him, Mayong is the land of magic but now very few are left. He saw several magicians but unfortunately, most of them are no more. They are trying to collect what is still there and shift the manuscripts into the museum but people don't want to let them go. They also offered some money for them but people can't agree to let them at the museum. Only the grandfather of the current kind was the last who know the magic. Even his grandfather could stop the running vehicle by "Malshram Mantra" which would give him the strength of a hundred people. They believe that one can teach Mantras to second but if it teaches to third then Mantras effect decrees.
The people in Mayong believe that human sacrificed his life in history. It's proven when the excavator finds the weapons which one them for use to human sacrifice. The rapier and other weapons are still kept as a mark of their forefathers. In the scriptures, they also consider Mayong is the city of black magic.
People of Mayong said that there are scriptures which contain Mantras that can make a person undefendable and even can cure any disease by Mantras. plenty of tales like men disappearing into the air, people being converted into animals. You can achieve anything with that Mantras.
Mayong people also celebrate the festival "MAYONG POBITORA", They celebrate the connection between magic and wildlife. There is one museum in Mayong where legacy related to black magic is preserved. Many people from outside of the town come here to learn the black magic.
Mayong people also have knowledge of Ayurveda. People who know the black magic in Mayong use to serve the people by using Mantras to relief on diseases. Mayong attracts the outsiders with his wildlife and his famous black magic.