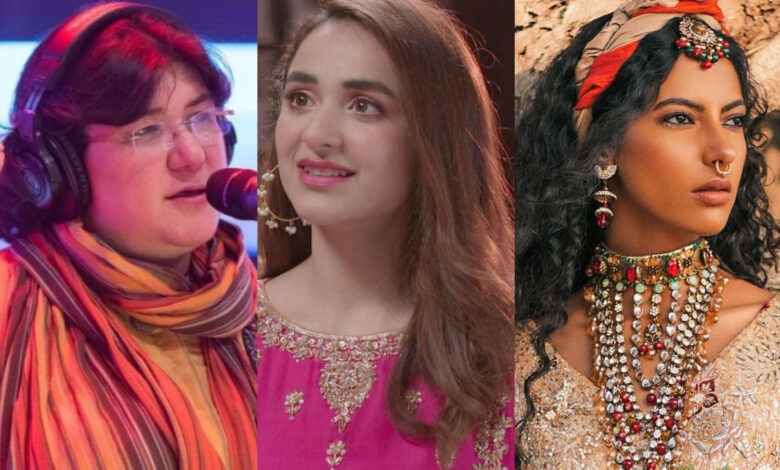 KARACHI:

The 20th edition of the LUX Style Awards (LSAs) had rolled out nominations for its 22 categories in August. As we wait for the big day on October 9, here's our list of predictions about who is going to bag the awards.
While most established names are usually expected to nab bigger awards, this year's LSAs have acknowledged quite a few newer faces, giving existing mavens and maestros, as well as seasoned performers, a challenge worth looking forward to.
Thus, from among the nominees of the categories presented in Fashion, Music and TV, we have enlisted below who we think should win and why. It is pertinent to mention here that due to the ongoing Covid-19 pandemic and continued restrictions on cinemas, there were no film submissions received by the Awards Office this year.
Music
While there's a high chance the Best Singer Award will eventually land in Meesha Shafi's lap, and with good reason – provided her electrifying vocals in Sakal Ban – we feel the rendition of the Khusrau classic stands out because of Mughal-e-Funk's genius. So while we wish the track had bagged the Best Song nod, we feel the Singer of the Year Award should really go to Zeeshan Ali for Sanval.
Zeeshan does not engage in excessive choral acrobatics, despite knowing how to, and stops when needed, keeping in line with the folk fusion he is creating. His manoeuvre and control of his voice and cerebral approach to the song is something only a vocalist familiar with dressing his tracks in effortless note-bending, while knowing how to maintain aesthetic, can grasp.
This was a difficult choice to make but not an impossible one. For after listening to it once, the urge to play Haniya Aslam's Ayi Re doesn't go away. The song's groovy, folksy, organic sound infused with cheerful vocals and thought-provoking lyrics make for a perfect blend. Accompanied by Kami Paul and Sameer Ahmed, Haniya inculcates rhythms that propel her track forward with a catchy melody. Her "minstrel" number is complemented by an animated video created by Magdalena Wysoczyńska. The track is therapeutic, and much like How to Destroy Angels' Ice Age, its vibe is reminiscent of the sand, green pastures, cotton candy skies and everything that tastes and smells refreshing.
Aziz Kazi isn't new to the local music scene as a session-percussionist but his solo hang drum venture, Cacan, which is also Pakistan's first HANDPAN instrumental album, qualifies him to win the Best Emerging Talent Category. From the assemblage, Shantaram offers a glimpse into Kazi's intricate style as he makes the hang drum his own with each nimble stroke. The sound he resonates is meditative but playful without ever becoming overbearing.
Big names and big money makes for bigger production, yes? But is the bigger always better? Of course! So while we laud the concept and execution of Hassan Raheem's intelligent, low-budget music video for Joona, Bayaan's Tasveer just paints the perfect picture. Hamza Bin Tahir should simply be handed over the award for knowing exactly how to play with the breathtaking sets designed by Hashim Ali. Awais Gohar's cinematography is also shining through the aesthetic B-rolls and persevering footage. But the way the narrative is carried forward and the actors guided through wins Hamza big points.
TV
The Best TV Serial's top contender has to be Hamza Ali Abbasi and Sajal Ali starrer Alif. The drama, helmed by Haseeb Hasan, was praised by the audience for its brilliant portrayal of spirituality and growth. While the likes of Sabaat and Pyaar Ke Sadqay highlighted imperative social issues, Alif took the cake for its seamless direction and strong characters. A rather unforeseen ending to the show adds the cherry on top.
Haseeb Hasan, with Alif, rose to a new standard. Hasan's direction added a certain charm to the brilliant cast and its prowess. It's not easy to walk the fine line when it comes to tackle subjects such as religion, but the famous director seemed to work it just fine.
Trust Umera Ahmed to combine spirituality and romance in a beautiful amalgamation. With dramas such as Shehr-e-Zaat, Meri Zaat Zarra-e-Benishaan, the writer knows just right how to pen a thought-provoking novel. Alif wasn't any different and we love that.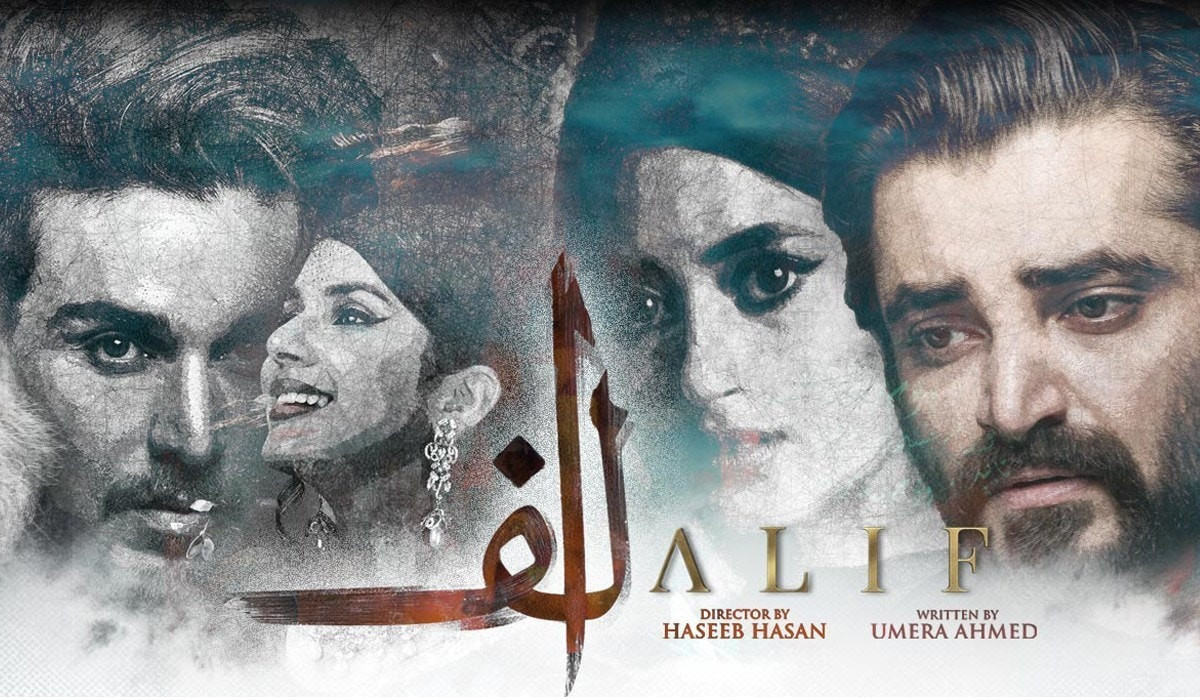 While the nominations for Best Female Actors were well deserved, Yumna Zaidi's multi-layered role in Pyaar Ke Sadqay was lauded for all the right reasons. Yumna managed to bag two nominations in the same category this year. Her character as Mushk in Raaz-e-Ulfat managed to garner rave reviews but her portrayal as naive Mahjabeen won the audience and critics over. We won't be surprised if Yumna ends up holding the coveted statuette.
Alif proved to be the apt project for Hamza Ali Abbasi's much-awaited small screen return. While the actor had announced that he will be taking some time off after he was done with Alif, Momin stayed with the audience since. Out of the rest of the contenders in the category, Hamza managed to outshine with his ability to relate with his viewers the most.
One of the fresh faces we really hope is here to stay is Ameer Gillani from Sabaat. In a serial where the actor is paired with the likes of Mawra Hocane and sharing the screen with talented stars such as Sarah Khan and Usman Mukhtar, it is a herculean task to hold their own. And Ameer managed to tick all the right boxes with his big debut.
Fashion
When it comes to female Model of the Year at this year's LSAs, the top prize could possibly be bagged by Nimra Jacob. With her signature curly mane, the model has a versatile portfolio to her name, managing to step completely into whatever character she is required to embrace for each shoot, regardless of genre.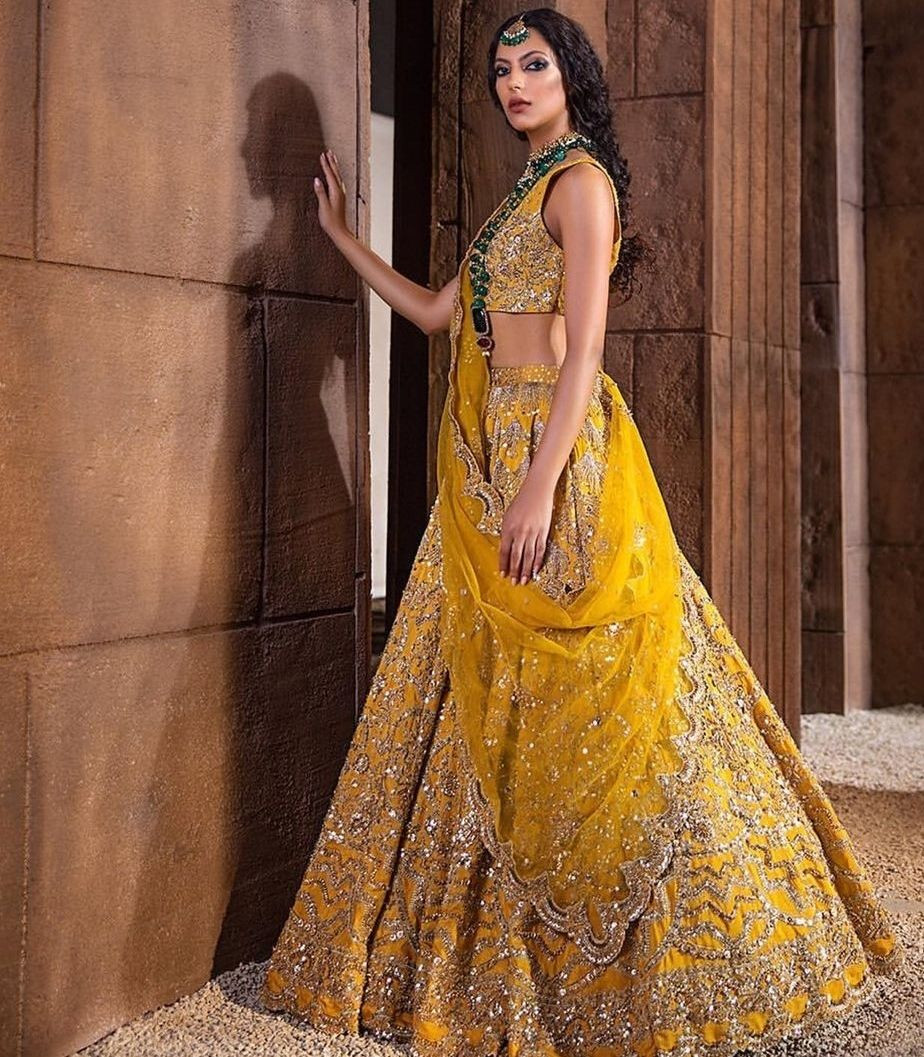 For male Model of the Year, Hasnain Lehri is a top contender. Instantly recognisable due to his chiselled features, Lehri's diverse body of work serves as a testament to his talent as a model. From high fashion shoots to bridal campaigns, the model has delivered impeccable results each time.
The award for achievement in fashion design, for both the bridal as well as luxury-pret categories, is probably going to be bagged by Hussain Rehar. The designer's collections exude a traditional elegance, but with contemporary twists. His designs are relatively fresh, given the oversaturation of bridal and luxury-pret markets with subpar designs, allowing the designer to come out on top.
The Best Menswear Designer statuette should go to Emraan Rajput, due mainly to his fun designs that bring playfulness and versatility to an otherwise dull market. From his more formal wedding attire to his fashionable black bedazzled collection, the designer has consistently put his best foot forward over the past year.
For outstanding achievement in terms of hair and makeup, the award is likely to be won by Sunil Nawab. The MUA has showcased versatility as well as technical prowess in his work, providing stellar looks from straight-up bridal glam to high fashion hair and makeup.
The award for Best Fashion Photographer is Natasha Zubair's for the taking, whose extensive portfolio and continuous collaboration with the best designers in the country give her the top spot on the list. There is an easily recognizable dreamlike quality to her work, which helps set Zubair apart from other photographers.
When it comes to Best Emerging Talent in Fashion, model Trinette Lucas will probably come out on top. Lucas has managed to make quite a name for herself over a short period of time in the world of Pakistani fashion, bagging campaigns with industry giants such as Generation and Sana Safinaz.