Automobiles
Even Price Hikes Couldn't Affect Sportage Sales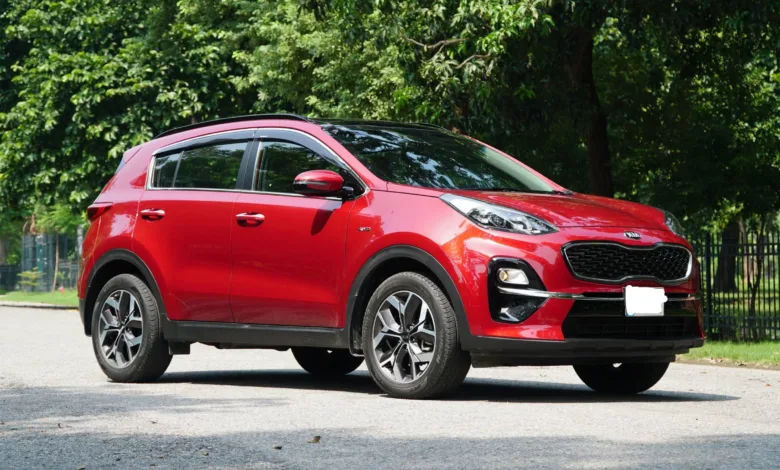 Car prices in Pakistan have been rising steadily for the last couple of months, but the process has recorded a sharp increase since the inception of this year. Resultantly, sales charts are observing a massive down.
Despite the fuss in the country's local car industry, there are few cars, performing differently. Simply put, the prevailing price hike series couldn't affect Kia Lucky Motor Corporation's top seller Sportage's sales. The company sold 413 units of vehicles last month, taking an award of Kia's top seller for February 2023.
As per reports, Kia sold 53 units of Stonic, 72 Sorento, and 163 Picanto. The company posted a 4% increase in month-on-month (MoM) sales. Another entrant, dubbed Hyundai Nishat, witnessed a slight jump of 11% selling 1,271 units last month compared to 1,140 units in Jan'22. (MoM growth: 11%)
Meanwhile, the company sold 243 units of Elantra, 197 units of Sonata, 123 units of Porter, and 708 units of Tucson.
Car Sales Falls to 3-year low – Report
As expected, the ongoing economic disaster and closed LCs leading to production shutdowns has further shattered the already dwindling car sales. The incumbent government carries no coercive and well-thought plan to repair the damage the prevailing economic breakdown has done to the local auto industry. Resultantly, assembly plants of various car companies are observing lockdown in the country.
As per Pakistan Automotive Manufacturers Association (PAMA) report, month-on-month (MoM) car sales marks a new downtrend – decreased by 47%, selling 5,762 vehicles in February 2023. The episode narrating a series of never tale or woes and miseries never ends here – year-on-year (YoY) sales witnessed a decline of whopping 73%.
What do you think about the top seller of Kia? Share your thoughts in the comments section.