Sports
ECB offers deals of up to three years for centrally contracted England Men's players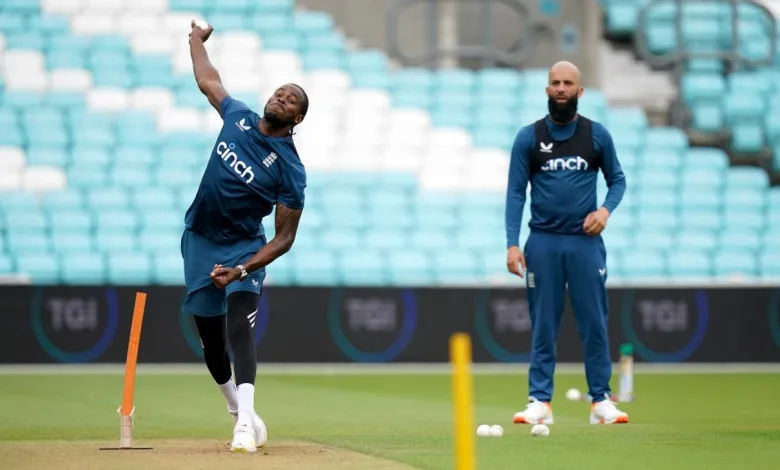 The ECB has offered unprecedented three-year contracts in a bid to quell the threat of franchise teams co-opting England's best and brightest cricketers.
The deals are a revamp of the pre-existing central contract structure which solely featured year-long deals, and come at a time when IPL ownership has spread into other T20 competitions around the world, allowing franchises to recruit players solely for their purposes all year round.
It is understood 26 contracts have been offered, an increase from the 18 full and six incremental contracts handed out last October. Of the 26, around 20 are multi-year deals, with a group of top players including Ben Stokes, Harry Brook and Mark Wood in receipt of three-year packages.
Jonny Bairstow is understood to be one of the majority offered two-year contracts. Single-year offers are on the table for those not featuring on the franchise circuit, such as Jack Leach, and others at the back end of their careers, like James Anderson, who recently turned 41.
It is perhaps with regard to fast bowlers that the protection of assets is most evident. Young quicks like
Josh Tongue
and
Gus Atkinson
, who made their international debuts this summer, are expected to sign multi-year contracts. Similarly,
Jofra Archer
, 28, could be in line for a three-year deal having reportedly been subject of much interest from Mumbai Indians looking to recruit him full time. Archer played for MI Cape Town in the SA20 at the start of the year ahead of his IPL season with Mumbai, which ended prematurely through injury.
England's players will now decide whether to accept the contracts. While the basic remuneration has been agreed upon, those offered multiple years may request 12-month deals to give themselves greater flexibility.
These contracts, which will come into effect from the start of October, represent a significant step forward for the ECB after a month of back and forth with the England team. There will inevitably be kinks to iron out and disgruntled players who have narrowly missed out on the initial batch. But by and large, the situation is regarded as more beneficial, particularly for those who go on to sign lengthier contracts.
"It's certainly not negative, it kind of gives you a bit of security,"
Ben Duckett
, who is understood to have been offered a two-year contract, said ahead of England's second ODI against Ireland. "I think it's great that they're offering these contracts.
"The security of players wanting to keep playing for England is perfect. For me the main thing is walking out and representing my country, it's not really a contract but that's a bonus."
The number and size of the respective contracts are possible through an additional £3.4million added by the ECB to the collective pot, with the split among the 26 players decided by a performance rating points system. The system awards points relating to all three formats, ranging from whether a player is likely to feature in Test and white-ball squads to "recognition of extraordinary performance" in the previous 12-month cycle. These will be re-assessed annually.
Finer points are still to be ironed out, notably insurance pay for injury and other such clauses.