Automobiles
"Corolla Cross Coming Earlier Than Expected" is Just A Rumor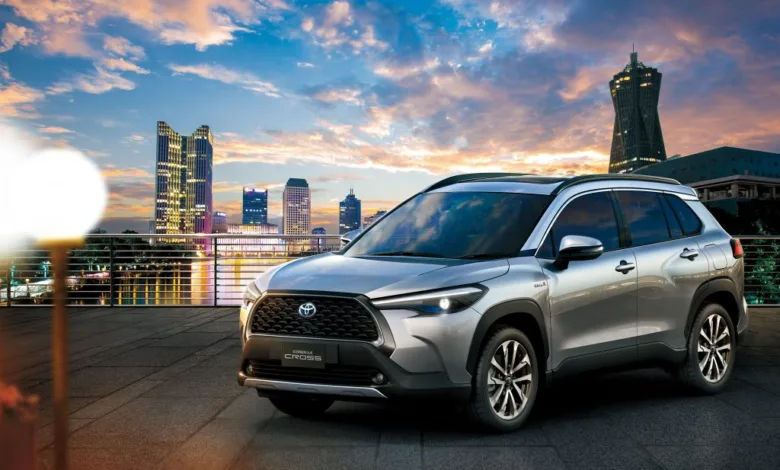 The Japanese carmaker "Toyota" is one of the most loved automakers in the country. "Company's new car unveiling soon" is not a simple group of words but has been an additional source of excitement for Toyota lovers for a long.
There is news in the market revealing that Toyota Indus Motor Company (IMC) is embarked on to launch Corolla Cross Hybrid soon – even earlier than expected.
We investigated the matter, and our reliable sources concluded the story with a single word, "rumor." Meaning Toyota's hybrid is not coming soon.
When is it Coming? 
So, our sources told us that the company is planning to launch CKD Corolla Cross in June-July 2023, meaning we have to wait for another year. But if the news is true, then it is worth the wait. The sources further told us that Toyota had earlier planned to launch this crossover in December 2022; however, due to some unforeseen reasons, the plan has been delayed.
So, Toyota lovers, mark your clocks and fasten your seatbelts because this new crossover is coming your way. And before you forget, let us remind you that, Corolla Cross is a hybrid crossover, meaning a great fuel average which is may be the best-selling point for a car in today's inflation-hit days.
The crossover was launched by Toyota Pakistan as a CBU unit and you must have seen it on roads. The vehicle has 1798cc hybrid engine, producing 168hp at 3600 RPM and 305Nm torque at 3600 RPM. Since its arrival, the people have been asking when will its locally assembled variant will arrive. Toyota has been working on hybrid technology in Pakistan and it has invested $100 million to produce hybrid vehicles. 
What do you think about the arrival of car in midst of 2023? Tell us in the comment section.