Automobiles
Corolla 1.6L CVT (SE) Has This Extra Feature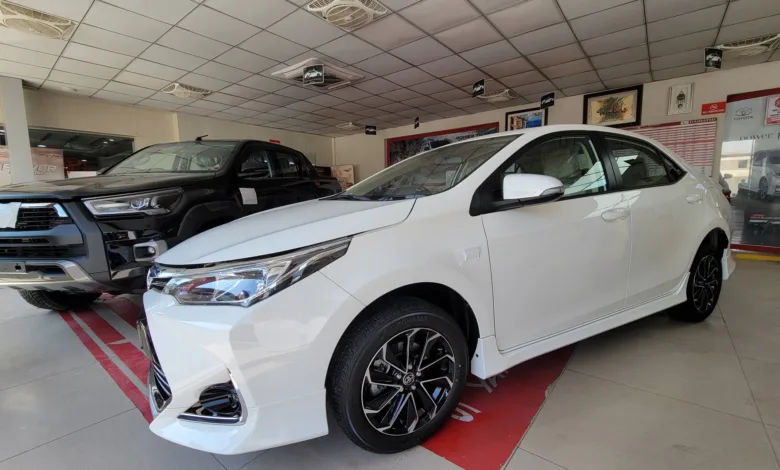 In December, Indus Motor Company (IMC) introduced the new and upgraded variant of the Toyota Corolla 1.6L. The company introduced three noticeable upgrades in the car, which are: 
New design of alloy wheels 

New CVT transmission 

New Alpine infotainment touchscreen
The new CVT variant replaces the previous automatic one, and the IMC introduced it to give a new and improved look along with a smooth drive experience for the consumers. As per details, the unique design of alloy rims is chic and sleek, enhancing the overall look of the car's exterior. The new rims are in a silver and black combination. Meanwhile, the new touchscreen beautifies the interior of the car, giving it a modern look, and hopefully, the performance of this system will also be upgraded. 
Last but not least, the CVT transmission makes the drive smoother and more enjoyable. The CVT transmission gives the owner a much better driving experience on short and long routes. This new Corolla is smoother with an upgraded driving experience, and most importantly, it will increase the fuel average. The auto experts believe this car's mileage within the city will easily reach 13/14 km/liter. 
Extra Feature in Corolla 1.6L Special Edition (SE) 
The company has also introduced a Special Edition (SE) of this new Corolla 1.6L CVT variant. As per the specs sheet of the car, the SE comes with "powered coloured side view mirrors with turn lamps." In easy words, this variant has automatic retractable side view mirrors, which are not offered in 1.6L CVT. 
The retractable mirrors are convenient for owners, especially during parking at a tight spot, and save you the considerable hassle. 
What do you think about this upgrade of retractable mirrors in 1.6L CVT SE? Do you think it is a good option? Please share your thoughts in the comments section.