Automobiles
Changan Leads MPV, Sedan & SUV Segments in PakWheels Facebook Poll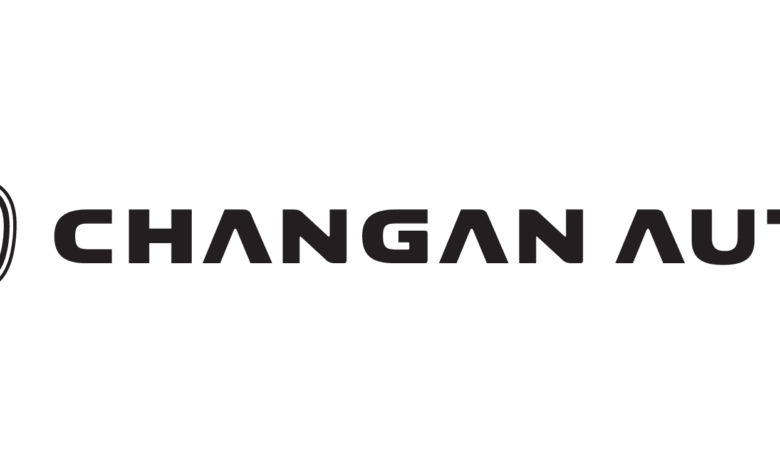 PakWheels.com is one of the most credible and #1 Automotive portal of Pakistan. Since its inception in 2003, PakWheels.com has helped millions of Pakistanis buy & sell automobiles, give authentic automotive reviews & news, offer incredible prices and give all sorts of solutions to the automotive needs of customers. With a massive Facebook following of 1,492,781 active internet users.
In the 1st and 2nd week of October 2022, a Facebook survey was conducted by PakWheels.com, to find out the automotive enthusiast's favorite vehicles in multiple categories. Over 100,000 followers responded to the polls and with a magnificent margin the Changan Alsvin, Oshan X7 and Karvaan MPV made its mark as Pakistan's most loved Sedan, SUV and MPV.
Based on the results it is evident that Changan Auto is the most loved automotive brand of Pakistan. As it won in Van, Sedan and SUV category with huge margins.
About Changan
Changan is the #1 automobile company in China when it comes to domestic brands. J.D. Power, the leading global organization for benchmark surveys and research has rated Changan as the #1 Chinese automaker in terms of product quality earlier in September this year.
In 2018, Master Motors and Changan formed the first ever JV with an OEM in more than 30 years in Pakistan. With an investment of USD 136 million, the plant was completed in just 13 months. Today, the plant is able to produce 50,000 vehicles annually with an aim to become the RHD hub for Changan vehicles across the world.
Poll Results: MPV Category
Changan Karvaan won the Poll with 79% of the users voting for the most loved MPV of Pakistan.
It is evident from the picture comparison that truly Changan KARVAAN is a respectable mode of commute for family and for business. It has a modern design which is much more appealing than the traditional "Dabba". One glance in the interior of both and you'll know what I mean when saying comfort and expansiveness. That coupled with Dual AC, 7 seats, projector headlamps and the 1,000cc engine with 68hp and 92 Nm of Torque.
Launched in 2018 the price gap between the two products has always remained 40 – 50% higher compared to Bolan, today KARVAAN is priced at PKR 2,569,000 yet still 79% people prefer KARVAAN.
As an alternate 7 seats commuting option with comfort, you can get BRV at twice the price of KARVAAN i.e. PKR 4,939,000. Transporters and intercity commuters have gained a strong affection for KARVAAN, traveling on the motorway every passing minute witnesses a KARVAAN pass by.
Poll Results: Sedan Category
The Changan Alsvin won this again with a huge margin in "Most Loved Sedan" as well as "Most Fuel-Efficient Sedan". Let's review why it had so much hype and positive word of mouth.
Alsvin has an elegant yet sporty design and it is a sedan loaded with futuristic technology such as an HMI that controls and customizes car functions, Tire Pressure Monitoring System, first sedan with Euro 5 engine, DCT gear technology and the only sedan with a Sunroof in this category. 60% of 28K people love the fuel efficiency. People sharing their experience on FB getting as much as 21Km/l on motorways.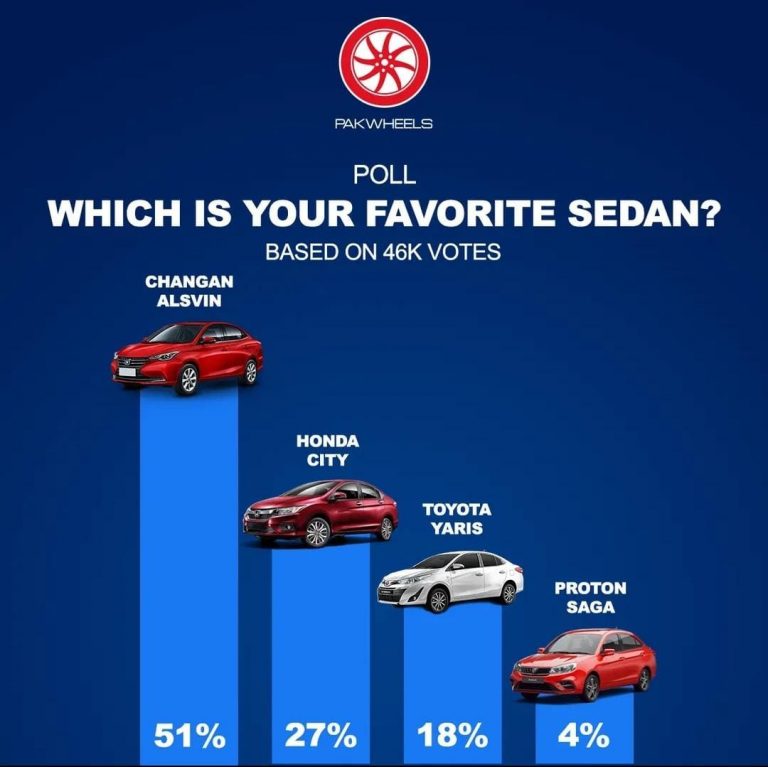 Here's our expert opinion on Alsvin:
https://www.youtube.com/watch?v=cHxPgo6ZrUk
Listen to what actual owners are saying:
https://www.youtube.com/watch?v=NTArC3NN-Pw
https://www.youtube.com/watch?v=grYH6Qr55vs

Poll Results: SUV Segment
The Oshan X7 won this with twice the margin from the second best, which is MG HS. It became a popular SUV of Pakistan because it is comes with technology and a beautiful and yet aggressive modern design. The company has also delivered on its promises and improved the overall supply chain of the vehicle.
The engine of Oshan X7 produces 300 Nm of torque which is an experience on its own and is the most powerful 1.5L turbo engine available in the market till date.  The white interior has a unique luxury appeal, especially the second-row seats which provide executive business level comfort. The Futuresense suite offers a bundle of tech such as Adaptive cruise control, Forward collision warning, Auto Emergency Braking, heated and ventilated seats, DVR system, powered tailgate 360 degree camera and much more.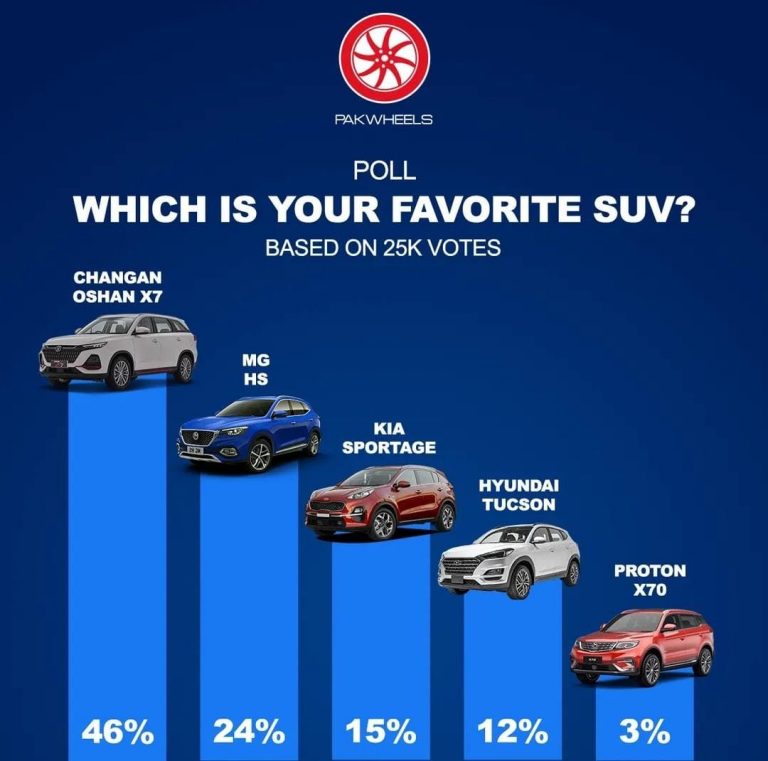 Here's our expert opinion on Oshan X7:
https://www.youtube.com/watch?v=P9jUgqiNxlE&t=1s
Listen to what actual owners are saying:
https://www.youtube.com/watch?v=2yAwwALZ6e8
https://www.youtube.com/watch?v=91Md3dSwUSE
Here's a small video we did earlier on the public opinion on Oshan X7 earlier this year:
https://www.youtube.com/watch?v=2S_ay9izLSc
What Future Holds? 
Changan has always tried to champion the win-win mindset and have its customers and fans overjoyed with products, promotions and services. Recently, Changan has announced special relief during current tough economic conditions for all its new and pending customers.
In the broader scheme of things, Changan has also shared with Pakwheels its plans to introduce more future forward vehicles very soon. Two of these vehicles were tested by our teams too:
https://www.youtube.com/watch?v=AR6ipKqPb4M
https://www.youtube.com/watch?v=SiKsM4Iq0Ns
Summing it up we can say Changan Auto is being true to its commitment of being "Future Forward, Forever". We can see that in all the products they launch, marketing, growing dealership network and aftersales service.