Entertainment
Bhatt's Gangubai faces legal issues over misrepresentation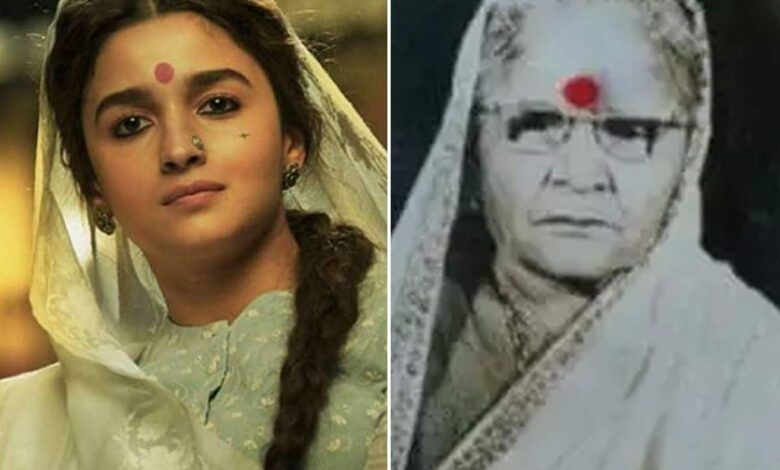 Due to release on February 25, the Sanjay Leela Bhansali directorial Gangubai Kathiawadi, which stars Alia Bhatt, is now facing legal trouble. Seeking a stay on the film, the late matriarch's alleged children are protesting against her portrayal as a prostitute and mafia queen. According to them, the film misrepresents the titular character and poses a threat to their families residing in the red light district of Kamathipura.
According to the Indian Express, Gangubai passed away in the mid-70s and was not survived by any children of her own. However, it appears that there are several individuals who claim that they were adopted by her and ever since the film was announced, a number of them have objected to its release.
The issue goes back to March 2021, when a court in Mumbai summoned director Bhansali and actor Bhatt, based on a complaint filed by Gangubai's claimed adopted son. The petitioner pleaded that the trailer of the film "titled after his mother and a chapter in a book on her, which it is adapted out of", reduces his mother to a "prostitute" and a "mafia queen".
He also claimed that the release of the film's trailer affected his family's reputation in the red light district of Kamathipura. Expanding on it, the trailer allegedly made women of his family fall prey to abusive comments by men, who were trolled for their adopted mother's standing as displayed in the upcoming flick.
However, the initial suit seeking a permanent injunction from the making and telecast of the film was dismissed by a civil court in Mumbai. But another case seeking a stay on the film is still impending before the Supreme Court, which is considering the aftermath of the film on the protagonists' claimed families.
Based on the life of Ganga Harjeevandas Kathiawadi, the film is an adaptation of a chapter from a book titled Mafia Queens of Mumbai. Gangubai was known for her strong personality and political leadership in Bombay's infamous red-light district of Kamathipura and hence the Bhansali film follows the journey of her as a vulnerable child sold off to sex trade to her rising as a matriarch.
However, there aren't many contemporary accounts of Gangubai's life to verify the stories told about the phenomenal woman. Hussain Zaidi's book, archiving the history of women in ganglands, treasures a chapter on some facets of her life. Originally from Gujrat, the book sees how Gangubai earns a name for herself as one of Mumbai's renowned influential brothel owners in the 50s and 60s. The story revolves around a woman named Gangubai Kothewali, also known as the Madam of Kamathipura. Gangubai was a sex worker as well as the boss of a brothel in the neighbourhood of Maharashtra.
Kothewali was sold into prostitution at an early age by her suitor Ramnik Lal after running away from her home in Mumbai. Soon, struggles and challenges engulfed Gangubai, resulting in her becoming an influential pimp, a social activist with underworld connections, drugs, mafia and homicides around town.
Set to release in cinemas on February 25, the film marks Bhatt's first project with Bhansali. It also stars Shantanu Maheshwari, Vijay Raaz, Ajay Devgan, Emraan Hashmi and Seema Pahwa. The big-budgeted project will also introduce TV personality Maheshwari as Bhatt's suitor, Ramnik Lal.
Have something to add to the story? Share it in the comments below.