Sports
Aus Women vs Ind Women 2021, 3rd T20I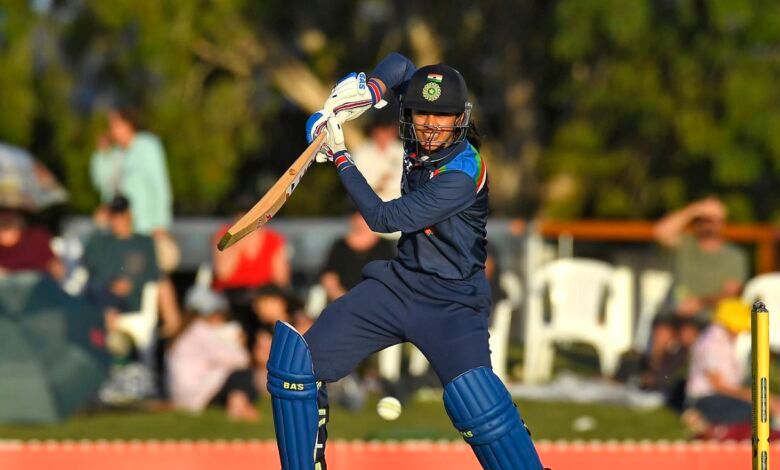 India have to "address some future roles for leadership", perhaps after the 50-over World Cup in March-April. When they do, it's possible Smriti Mandhana will become a top contender to take over the leadership.
While no timeframe has been set, head coach Ramesh Powar insists a chat will have to be had "at some stage" after the event where India will be gunning for their maiden World Cup title. As things stand, Mithali Raj captains in the longer formats while Harmanpreet Kaur remains T20I captain. Mandhana, deputy to Harmanpreet in T20Is, however, was the vice-captain throughout the multi-format series in Australia in Harmanpreet's injury-enforced absence from the three-ODI leg and the standalone pink-ball Test.
"See at some point we have to address some future roles for the leadership," Powar said after the third T20I against Australia on Sunday. "There are some talks around it. We will take it after the World Cup, and we will decide exactly what [needs to be]. We are not going to hurry it up, we will give it good thought and then will we decide what's happening."
"It makes a huge impact on the young generation because she inspires a lot of our current team players, and it makes a huge difference to all of us."

Powar on Mandhana's maiden Test hundred in the pink-ball fixture
Within the set-up, however, Mandhana is as such part of the leadership group as a senior player, even if she may not be full-time captain. Her reading of the game and the experience of playing around the world, Powar believes, is invaluable.
"We are looking at her (Mandhana) as a leader as always," Powar said of her role. "She has been the vice-captain and at some point, she will lead this side. I don't know the format now; BCCI, the selectors and me will get together and decide the next course of action."
Seniority has also brought about a slight shift in her main role – batting. While Mandhana's power game and the ability to provide fast starts has undergone a transformation in recent years, the coaching staff have impressed upon her the need to occupy the crease and bat longer, like she did in the second ODI where she held the innings together to make 86. The emergence of a dasher in Shafali Verma, Mandhana's opening partner across formats, may have helped make this change to a certain extent.
"She has been very expressive in her batting for the last two-three years," Powar clarified, when asked of an imminent captaincy switch after the World Cup. "Let's not make it spicy. We want her to change in the sense if you've seen her batting, she is trying to spend a lot of time in the middle, that is the strategy. We want her to spend a lot of time in the middle. It's just a change of role for her."
As such, Powar's ringing endorsement of Mandhana's credentials follows former head coach WV Raman's. The former India batter, who was in charge of the team until March this year, is convinced the 25-year-old, who is now into her eighth year in international cricket, is ready.
"Captaincy has got nothing to do with age, but I am convinced that Mandhana can be the captain [after the 50-over World Cup]," Raman had said during a virtual interaction last week. "She is a good reader of the game and has already played few years of cricket. It can be a good time and giving captaincy to a younger cricketer means they can lead the side for a stretch for some years."
Mandhana has had a consistent run of form in the multi-format series, hitting a chart-topping tally of 352 runs across seven innings. The left-hand batter, who has in the past been a stand-in for Harmanpreet in T20Is, hit the high notes during the pink-ball Test, where she struck 127, her maiden Test ton, in what was India's first-ever day-night Test.
"Smriti has been a consistent performer for us. A patch will come where a player will not score runs but as a unit, as a core team, we back our players like Smriti Mandhana," Powar said. "We knew she will come good in this tour. She is a character who, if challenged, will come out good. We never thought of anything, we just wanted her to spend some time in the middle and which she did.
"The way she batted in [the] Test match was amazing, something which all of us take a lot of pride in. Playing pink-ball Test under lights for the first time after losing toss toss on a wicket that was, she scored a hundred. It makes a huge impact on the young generation because she inspires a lot of our current team players, and it makes a huge difference to all of us."
Mandhana will extend her stay in Australia, along with seven other Indian team-mates, having signed up with defending champions Sydney Thunder for the WBBL starting October 14. This will be her third stint in the competition after previously playing for Brisbane Heat and Hobart Hurricanes. In July-August, Mandhana was part of Southern Brave for the inaugural Hundred in the UK.
"Smriti is there, if she gets more consistency, there's nothing like it," Powar said. "That's what we addressed after the first ODI and she has applied herself. After one season, you will see a different Smriti. She has been playing around the world. She plays WBBL, she plays (the) Hundred, she gets a lot of game time and that makes a lot of difference because we don't get that many matches in India."
Shashank Kishore is a senior sub-editor at ESPNcricinfo