Sports
Andrew Gale lands job with Tasmania after Yorkshire sacking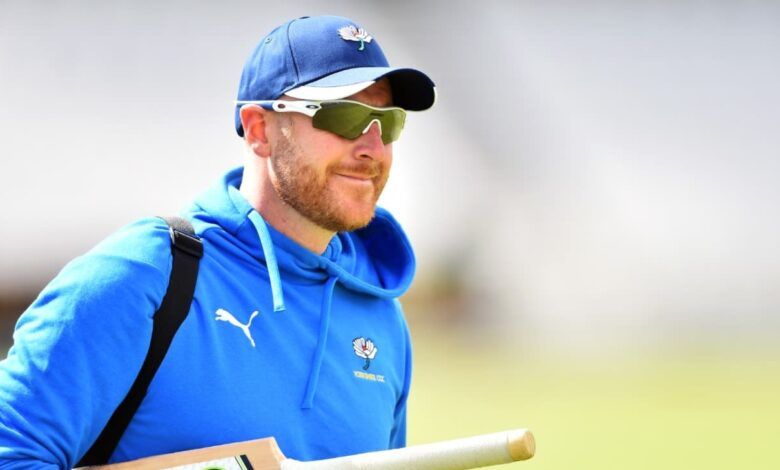 Andrew Gale
has been appointed to his first job in professional cricket since his sacking by Yorkshire and will move to Australia to become the head of Cricket Tasmania's male performance pathway.
Gale captained Yorkshire to the Championship title in both 2014 and 2015 before coaching them from 2016-21. He was among 16 members of staff sacked by the club in December 2021 in light of Azeem Rafiq's allegations of institutional racism, and his appearance at a DCMS hearing.
Gale was accused by Rafiq of bullying and using racist language towards him. He refused to defend himself against charges that he had brought the game into disrepute, describing the Cricket Discipline Commission's investigation as a "tainted process". In a lengthy Facebook statement,
Gale claimed he had moved on from cricket
and was starting a joinery business in Yorkshire with his cousin.
Gale has previously worked as an assistant coach at Hobart Hurricanes, the BBL side run by Cricket Tasmania, and posted on his LinkedIn page: "I'm happy to share that I'm starting a new position as Male High Performance Pathway, Head Coach @ Cricket Tasmania."
Dominic Baker, the chief executive of Cricket Tasmania, said that the organisation was proud to "give Andrew a second chance" and that it has "done a whole load of due diligence on the whole situation".
Baker told Code Sports: "There is absolutely no doubt that Andrew wouldn't be here unless there was an acknowledgment that the type of behaviour which he has been censored for is not acceptable to Tasmanian cricket and there's a full acknowledgment of that.
"It was Cricket Tasmania's decision… we pride ourselves on the fact we are able to give Andrew a second chance in cricket. We're really confident he'll be 100 per cent behind the code of conduct that the whole of Cricket Australia should be living to."