Entertainment
Ali Fazal shares spiritual experience from Makkah, Medina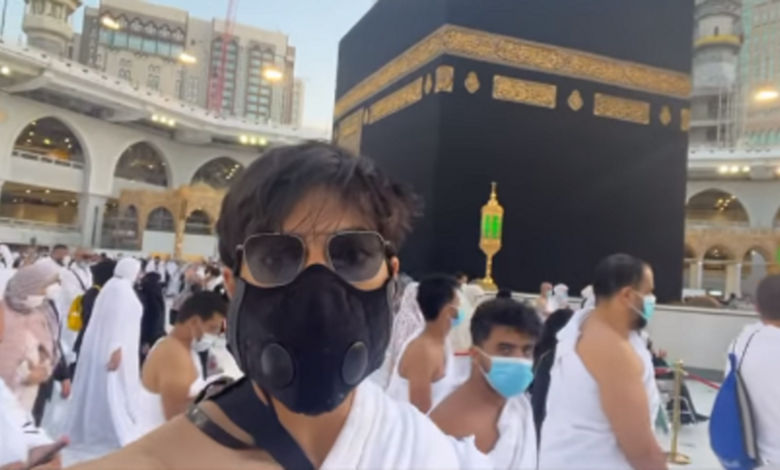 Indian actor Ali Fazal, on Wednesday, took to Instagram to share a video of his holy visit to Medina and Makkah. He has been shooting in Saudi Arabia since December for his upcoming Hollywood film, Kandahar. The Mirzapur actor shared he feels "truly blessed" that he got the opportunity to conclude his shoot with a spiritual experience of pilgrimage.
The video is a compilation of all the mosques and shrines he visited including Ka'aba wearing an Ihram (a piece of white cloth). The actor penned a note of reflection on Instagram along with the video that said, "To Medina and then Makkah! What a way to end my shoot! I am truly blessed in many ways or I like to think at least."
Dedicating it to his late mother and grandmother, he further wrote, "Their loss will never heal me but maybe healing isn't the answer. Seeking is. We'll find out. I prayed and I prayed for all those around me including my family, friends, and all the people in need of love. There are just too many."
Fazal concluded his post, praising the energy of the place and sending love, on an optimistic note and penned, "Guess what? There's even more love to give and get. Sit tight you all. I just pumped some serious love at you! For all the atheists, consider this one big meditation that just won't go wrong. Too many energies at play. Way too many."
The comment section was filled with prayers and wishes for the Victoria and Abdul star. Fellow actor and to-be-wife Richa Chadha also commented on the video calling him "God's child." She wrote, "So beautiful. So glad you got to go blessed be Ali, you're God's child and thank you for the prayers. A lot of healing is needed."
Produced by Thunder Road Films and Capstone group, Kandahar is based on true incidents as it draws inspiration from the life of a former military intelligence officer's experiences at the Defense Intelligence Agency in Afghanistan.
Have something to add to the story? Share it in the comments below.