Automobiles
Aijaz Aslam's Modified Toyota Revo – Owner Review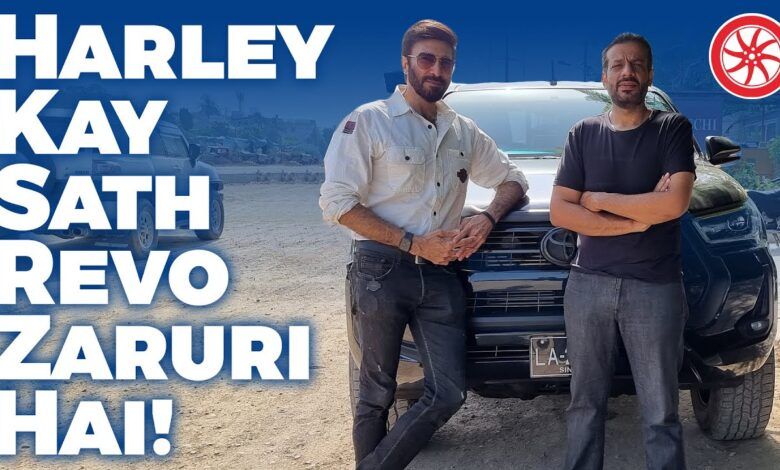 Today we're back with the owner's review of Aijaz Aslam's 2021 Toyota Revo. Aijaz is a well-known actor from Karachi, and today he shares his experience with his Revo. The Hilux Revo was first launched in 2016 and got a facelift in 2021. It comes with a 2.8 liter 1GD engine producing 201hp and 500Nm of torque mated with a 6-speed automatic transmission. This particular car has some upgrades, so let's know more about it.
Purchase Decision
The owner has been a Revo user since 2017, when it was launched; then, he upgraded to the 2018 model when the new 2.8-liter engine was added. So when a proper facelift came in 2021, he decided to upgrade to that as the car's look was revamped, and the horsepower was also increased to 201. In his opinion, Revo is a perfect vehicle for him as the road conditions are worsening in Karachi, and it also caters perfectly to his off-road activities.
Modifications
The owner has done some modifications to his Revo, including an Ironman suspension, Cooper all-terrain tyres, and black alloy rims. An Ironman snorkel has also been installed along with a Hamer roll bar and bumpers for added weight, increasing stability. Besides that, all chrome parts have been blacked out in the car.
Fuel Average
The owner drives with a heavy foot and gets a fuel average of around 7km/l but says it can go up to 9 to 10 km/l easily if driven normally.
Handling
As per the owner, the car's handling and stability are excellent, especially after the suspension upgrades and the added weight from the aftermarket bumpers. Moreover, in his opinion, the high view from the cabin makes it very easy to travel on highways and provides ample vision.
Comfort
Toyota Revo is not known to be extensively comfortable due to its rear leaf spring suspension and rough and tough characteristics. According to the owner, it is not as uncomfortable as people say it is for front passengers, but rear passenger space and comfort are undoubtedly compromised due to the upright rear seats and lack of legroom.
Maintenance
The owner maintains the car from Toyota and gets the oil changed very strictly on an interval of 2500 kilometers. An average oil change and filters cost around 10 to 12,000 rupees, which is higher.
Watch Video