Automobiles
Against Odds, Suzuki Swift Shows Great Sales Numbers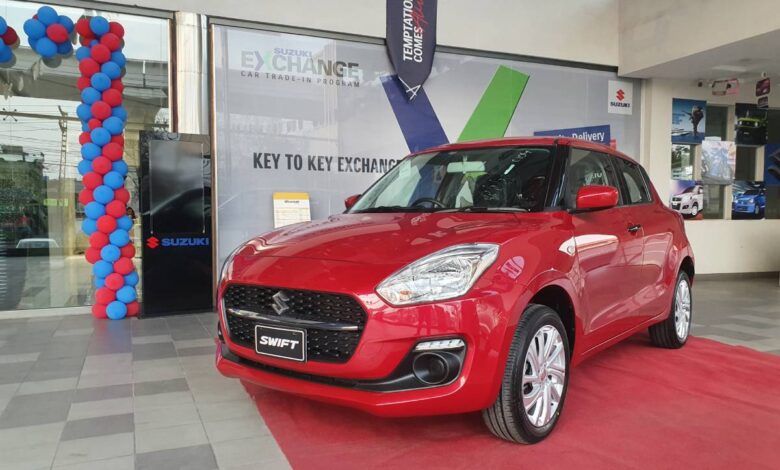 Although the auto industry is phasing through a slump as sales are low and production is facing a number of issues. Earlier, COVID-19 was hampering production and sales; now, the non-issuance of Letters of Credit (LCs) from the State Bank of Pakistan (SBP) is the primary issue for the auto industry. 
Although the month-on-month sales numbers have slightly gone up, 21% to be precise, the year-on-year number has dropped by 36% as auto sales clocked at 13,369 units compared to 21,024 units in the corresponding time of last year.
Suzuki Swift Going Against Odds
The newly launched Suzuki Swift is swimming against the tide at the moment as the hatchback is performing exceptionally well, especially on YoY sales comparison. During the same period last year (July-October 2021), Suzuki Pakistan sold only 489 units of Swift, meaning 122 cars per month on average. In comparison, the company sold 3,466 Swifts during the same period (July-October 2022). It means the company has sold 867 units on average per month, which is a massive 610% jump, a commendable figure. 
The possible reason behind these good numbers is that Pakistan got the latest generation of Suzuki Swift, along with good specs and features. The car has a chic look and great safety features, especially six airbags. Furthermore, the company introduced a limited edition of the car with added features, i.e., Rear Top Spoiler and Centre Armrest. The car has received majorly good reviews from consumers. The last generation of Swift was not a selling product for the company, but this model has changed the game for Suzuki Pakistan. 
Suzuki has been dominating the hatchback segment in Pakistan for almost three decades with its cars like Suzuki Mehran, Alto, Cults, and Swift. And local consumers mostly buy these cars because of their rates and size, and it seems with the new Swift, the company will keep dominating this category for the time being. 
What do you think about the new Suzuki Swift? Please share your thoughts in the comments section.