Automobiles
After DHA, Car Tyre Thefts Spread Across Lahore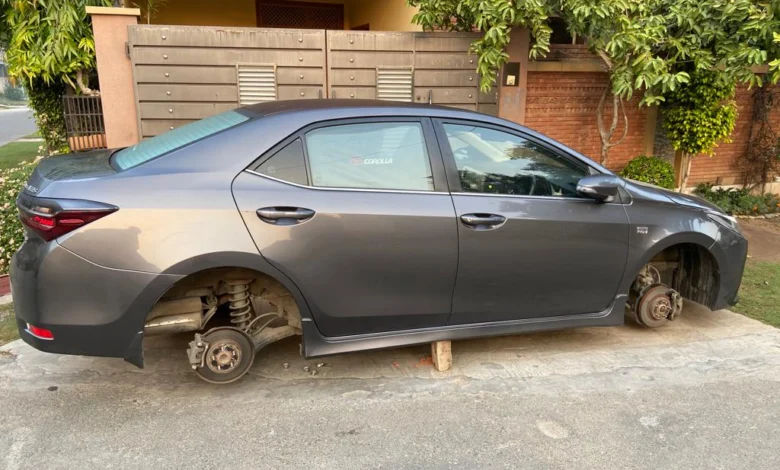 A couple of days ago, we shared the story of car tyre thefts in DHA Lahore, as the incidents in the posh society are on the rise. We share the experience of a resident who told us that the thieves took two tyres of his Honda Civic, parked right outside the house. According to the owner, he parked the car near a friend's house, went inside, and when he came back around 1:30 am last night, two tyres on the left side were stolen.
He told PakWheels that such incidents are rising in society, and security is not doing anything. "There is not much patrolling by the security despite the fact the society takes charges for this very purpose," he shared. The owner also told us that when we complained to the society guards, they said, "we should've parked the car inside the house."
Car Tyre Thefts Across Lahore 
Unfortunately, the same incidents have been reported in other parts of the city after DHA. According to details, new incidents have happened in Tariq Garden. One of the owners told us that two tyres of his Toyota Grande were stolen from outside his house. "Meanwhile, one tyre of a Honda Civic and three tyres of another Civic were stolen from the same housing society," he said.
The owner further said that the thieves came on Kia Sportage and in one incident, the theft kept on for 19 whole minutes. "Even a guard passed by, but he didn't notice anything," the owner said. He urged the relevant authorities and police to take stern action against such menaces.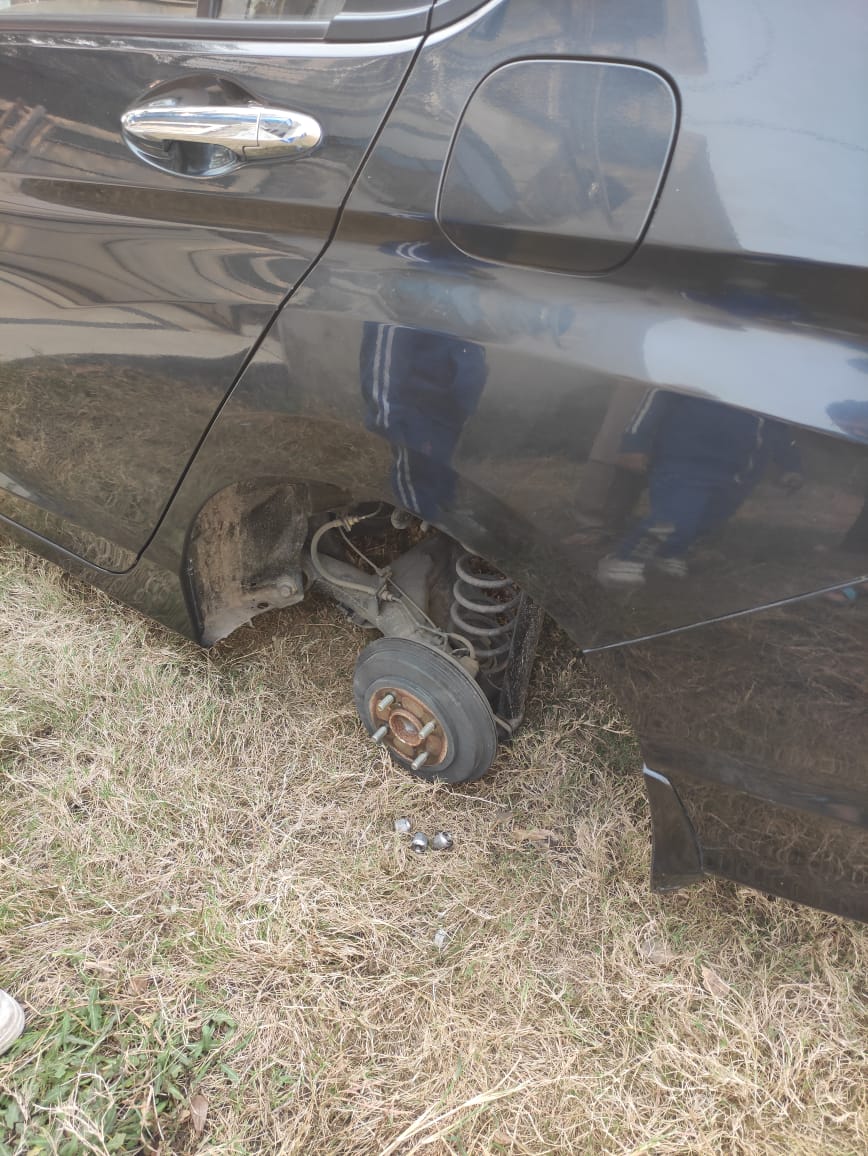 And there is another incident in Valencia Town, where the thieves have stolen the tyres of another Civic, most probably by the same gang because these housing societies are not that far away from each other.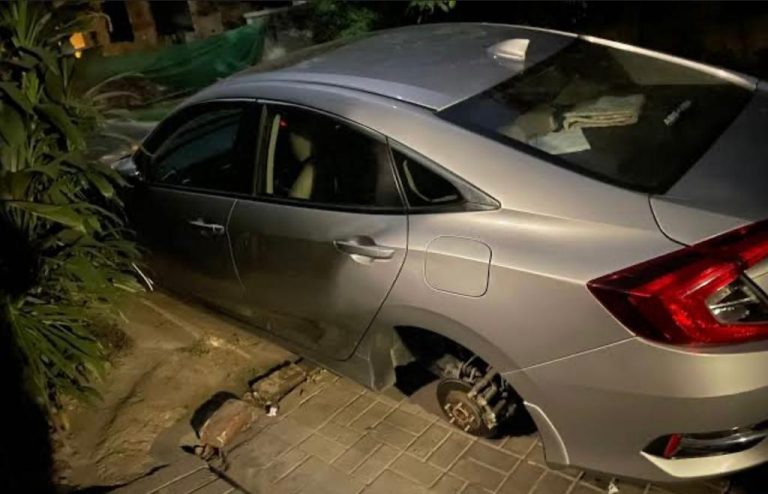 The security of these societies and Punjab police need to tackle these thefts because tyres and alloy wheels of these cars are very expensive and a serious issue for the car owners.
Have you faced the issue of car tyre thefts in Lahore? What is your take on these security lapses? Please share your thoughts in the comments section.