Games
A new Final Fantasy Origin Trial Version is now live – PlayStation.Blog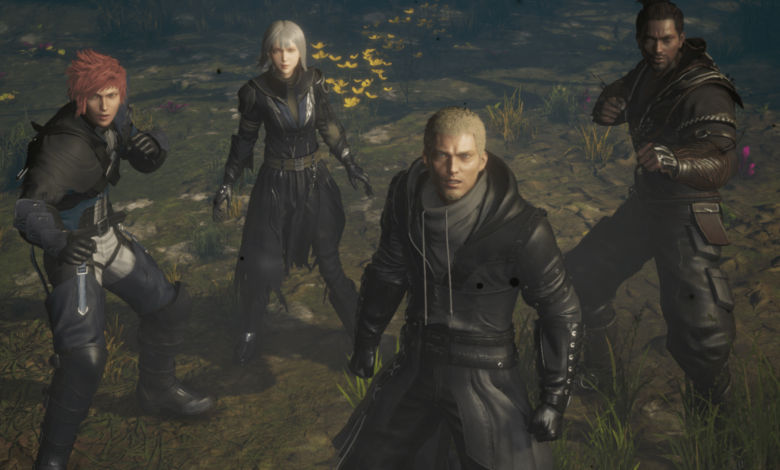 Stranger of Paradise Final Fantasy Origin was announced at E3 in June, alongside an initial Trial Version that allowed us to get to grips with this new vision. Through a survey included, the team took feedback from those who played the Trial version, made some changes and have now launched a new Trial Version for the game, available now on PlayStation 5.
A new trailer for the game was also revealed alongside the Trial Version 2 announcement, check it out below!
The team has clearly been hard at work implementing many changes, here are a few things you can expect.
A new area:  Refrin Wetlands
This new Trial Version opens up a whole new area to explore: the Refrin Wetlands. Far from the dark, gothic aesthetic of the Chaos Shrine, the Refrin Wetlands is a rainforest setting that will see you battle a diverse set of monsters through a lush, green land. Keep an eye out for some familiar weather changes you might remember from elsewhere. 
Improved combat
Battling your way through the two areas in this new version remains a thrilling and challenging experience, there's such fluidity to switching between job classes, finding enemies' weaknesses or turning their strengths against them. The combat has been rebalanced in Trial Version 2 with ability adjustments and tweaks to the break gauge and MP recovery speeds, creating an even more exciting high-risk high-reward battle system.
New difficulty settings
Whether you're new to Action RPGs or a stone-cold pro, the new Story, Action, and Hard difficulty settings will tailor the experience accordingly.
Graphical updates
There are also a ton of striking updates to the game's graphics, and although this isn't the final version, the visual improvements are plain to see in Trial Version 2. 
AI improvement
Final Fantasy is all about teamwork, and you'll also notice some vast improvements to your teammates' AI, as well as the ability to issue them commands in combat through the new Resonance system. You can also team up with real friends and try it out in in-game multiplayer mode, which adds a whole new dynamic to battling through these vast dungeons.
Even more jobs to master
There are a total of 14 jobs to unlock and master in this new version, adding new depth to combat, while unlocking new strategies and styles to explore.
Stranger of Paradise Final Fantasy Origin is set to be released on March 18, 2022 across PS5 and PS4 and is available to pre-order now. 
Those who pre-order the Digital Standard or Digital Deluxe Editions will receive 72 hour early access, the Braveheart weapon and Lustrous Shield and an original PS4 theme. Digital Early Purchasers will receive the Rebellion weapon.